HOW TO STAY FIT AND HEALTHY DURING THE FESTIVE SEASON?
on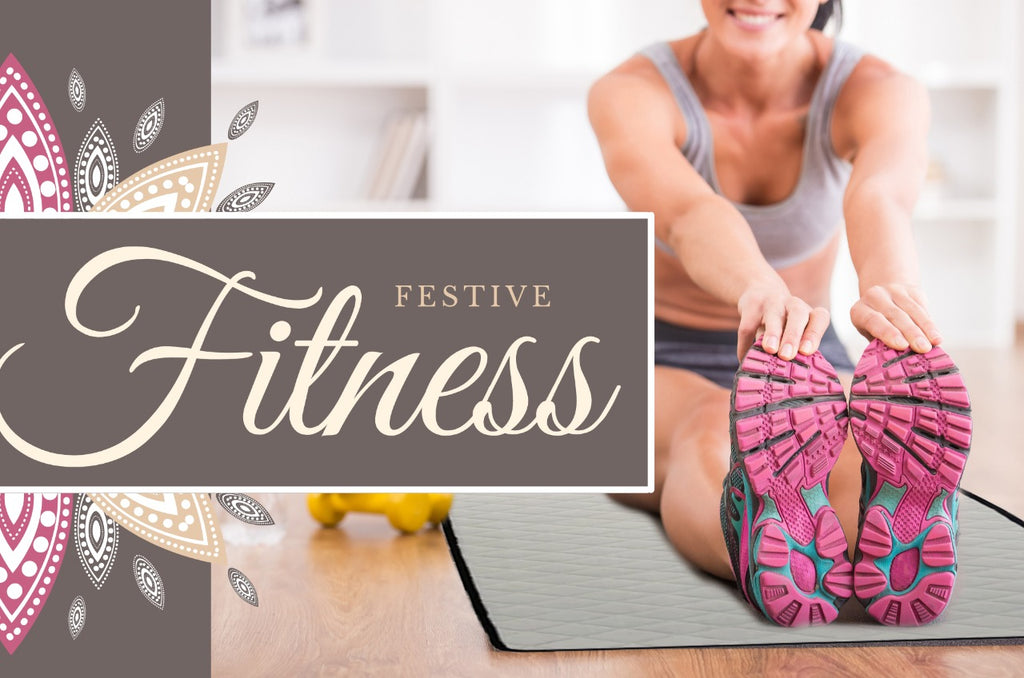 It's that time of the year again. Time to celebrate, party, and gorge on sweets!
Festive season is just around the corner. Excitement is in the air. And it's a typical scenario in any festival. The same story every year -- new clothes, holidays, family visits, and mouth-watering sweets and savouries.
But what to do? It's festival time after all and it's hard to say "no" to an extra laddu, kachori, or gujia (Indian delicacies). Agreed. Now you can enjoy the festive spirit to your heart's content while keeping a check on your weight as well.
Yoga practices, which comprise asanas (body postures), pranayama (breathing techniques), and meditation, will help you stay fit and healthy during this festival season. Besides, yoga philosophy teaches us to be generous. Practicing yoga will make you more mindful of what you lay your hands on and how much you eat, so that you don't over indulge and regret the day after.
There are some ways in which you can make fitness a crucial part of the festival calendar. 
Walking
Walking can stimulate blood circulation in your body, which helps you breathe more efficiently. That's why walking is often used for improving your breathing.
Hydration
Drinking enough fluids helps your body digest food. Fluids also help break down food in your body, so drinking enough fluids is an important part of managing hunger when you are eating lots of festive sweets.
Home Workout 
Most of us are still unable to maintain the normal exercise routines over the festive season, either because of travelling or because we are afraid to join gyms and fitness centres due to the Pandemic. Workouts can occur in the comfort of the home or while travelling.
Resting
Outing with friends, dinner with family, late night gatherings and much more will keep you occupied this festive season, we know. You should try to catch at least seven or eight hours of sleep so you won't have trouble staying rested.
Meditation
When you go to a festival, there are a lot of activities going on and you don't have a lot of time to relax. You can try meditation techniques or even just sitting quietly for a few minutes before you begin your day.
Conclusion
Instead of focusing on what you can't eat, treat yourself to your favorite seasonal foods. And don't forget that losing weight doesn't come from denial, but from exercise and diet. With at least 30 minutes of exercise each morning, you can make a big investment to your health without missing the fun!